Let's face it, we're a busy family, scattered all over Delaware and Maryland now. It's hard to keep up this family page, things keep on happening we should share. And a few people have complained that I take things down they enjoy looking at. So here's a new index for the family, new stuff and old, in reverse order, newest on top. As I get new stuff, I'll add it, I promise!


And here is our "family picture" from 2012…actually taken when we finally got together for Christmas on January 6, 2013.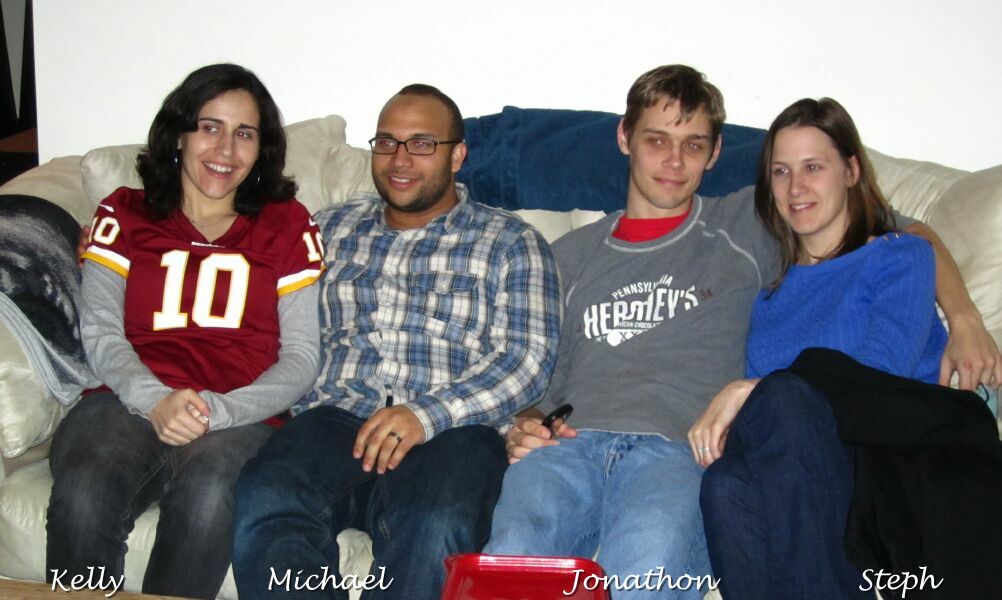 Family news, 2012
I'm not even sure how to explain 2012, it happened and now it is almost over, things still happening.


January, biggest news was Arden's recovery at long last from her dramatic hospital stay, her drama not the hospitals. She came home early February, which was more good news. March brought us spring and another Spring Retreat. April then May which was a busy month; our 15th Relay For Life, Mike and Kelly got a puppy and then Mike and Kelly moved into their own apartment with John and Jonathon's help. In June we moved the sewing room back downstairs, for good this time, and John and I celebrated our 42nd anniversary with a mini-vacation to Bird-in-Hand so he could see the Inn and meet some of the wonderful people who work there. August was hot, September welcomed. Then came October…


On the 17th of October John and I traveled back to Bird-in-Hand for the beginning of my four back to back retreats up there. John stayed for a few days, then came home for Jennifer and Jake's wedding, which I watched one picture at a time on my lap top from the Inn. Between the first and second retreats my good friend Anne came to keep me company for the rest of the retreats. Before the third retreat started we sat through hurricane Sandy, watching it on TV and out of our suite window. No damage to any family residences I'm happy to report, and none at the Inn either.

| | | |
| --- | --- | --- |
| A week later on Monday November 5th a nor'easter blew up the coast and we all watched weather closely. However that night in the cold and dampness brought by the storm Jonathon proposed to Steph on the UD campus where they'd met six year prior. Happily she said yes! | &nbsp &nbsp | |
| | | |
| --- | --- | --- |
| | &nbsp &nbsp | Thanksgiving was nice even though again part of the family was missing. Jonathon and Steph went her family's home in PA this year. |
Christmas 2010 was December 23, and we had a great time. Click here for the whole story.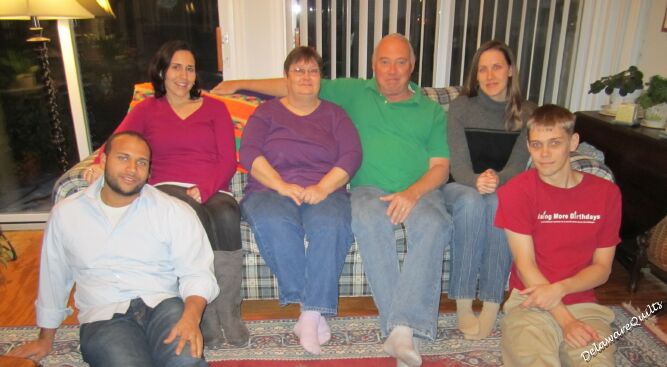 2009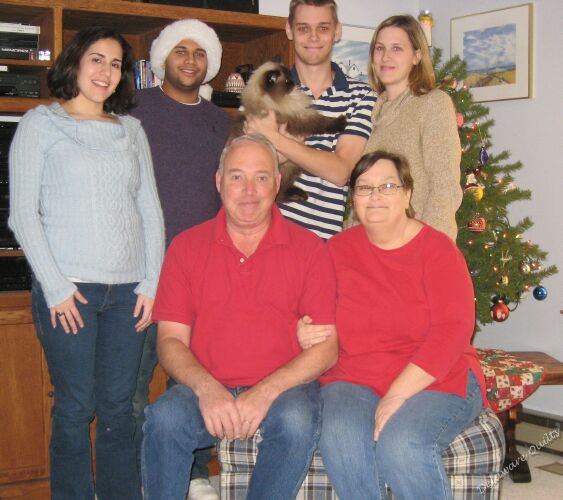 Kelly, Mike, Jon & Simba, Steph, John and I
Here we are at our pre-Christmas 2009 Christmas celebration. Despite the blizzard, well upstate blizzard, downstate mess, we got together on Dec 20th and had a great time.



Our 2009 Disney Vacation!
Lots of great photos, but I took them so what else would you expect me to say?





2008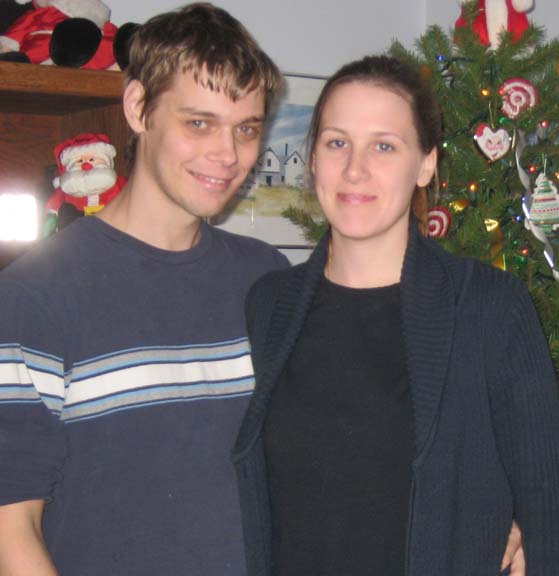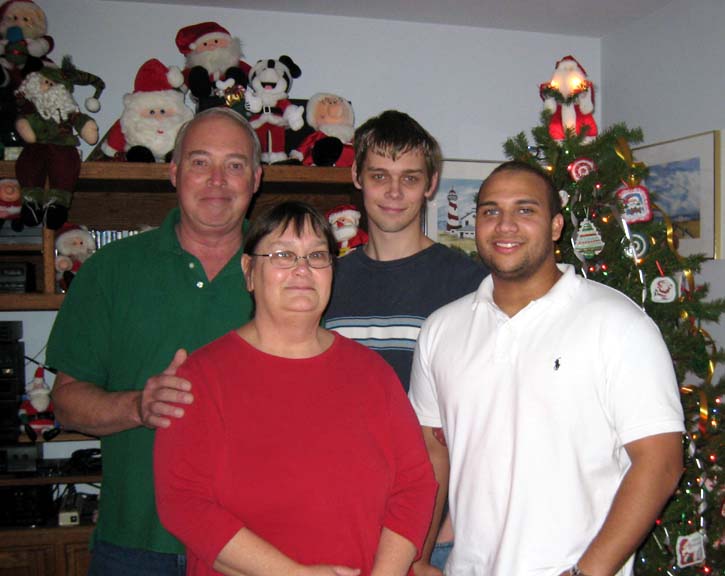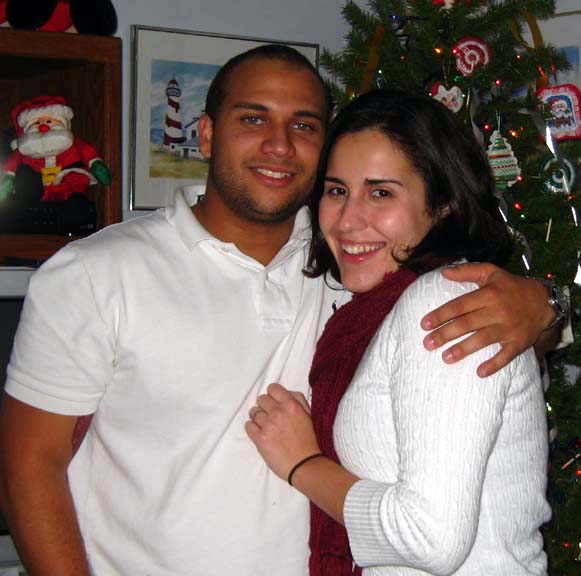 Us at Christmas 2008
Our 2008 cross country trip, all photos

Two Graduations in 2008 (yes two!)

Here are three pages Jonathon did while studying (?) in Bonaire in January 2008:
(Again use your back button to get back here.)

Trip to

Day 1

Wow photos


Some of John's lighthouse photos

March 2007 Snow

2006 Family page

July 2006

Room move 2005
(Hard to believe we did it all over again in 2008, LOL!)

Disney 2005

Chrismas Boat

Mike's Cape Graduation

Disney 2002

2002 Family Page

Jonathon

Disney 2001

Holiday Trip 2000

Disney 2000

Web letter to friends in TN, March 2000

Mike in 2000

Eclispe, Jan 20, 2000

Our 1999 Christmas letter


|Home|Family|Quilts|Blocks|Retreat|
Updated January 7, 2013