Here's a little about my family.



~ ~ ~ ~ ~ 2022 ~ ~ ~ ~

December 11 - All I wanted for my birthday was a family dinner, with the whole family. I decided Friendly's would be a great place for the little ones and then the parents wouldn't have to worry about spills, or anything else. The kids were perfectly behaved, and the adults did pretty good too. Dessert time the kids knew instantly what they wanted while the adults took a lot longer. We all had a great time and I got my birthday wish, and my birthday gift ever!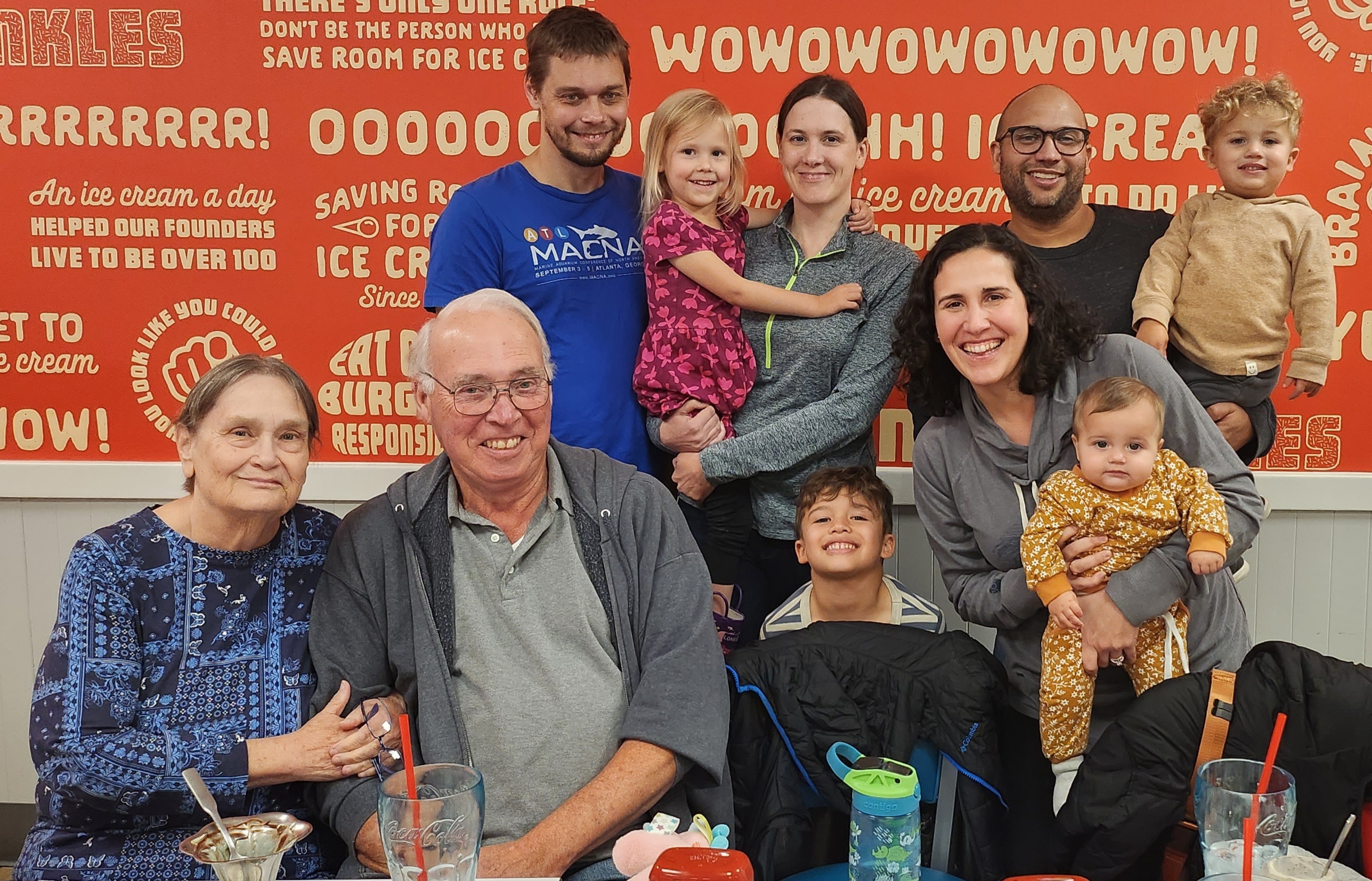 June 2nd - We've moved. Yes I know I said I would never move again, but I guess I was wrong. But we only moved a half a mile, so it was just a little move. (Ha ha ha! 28 years worth of stuff, little move, who am I fooling?) And now, Jon, Steph and Lily are living in our old house, and Mike and Kelly and family are right behind them, and we're five houses from them, so we're all in the same neighborhood which is wonderful!!!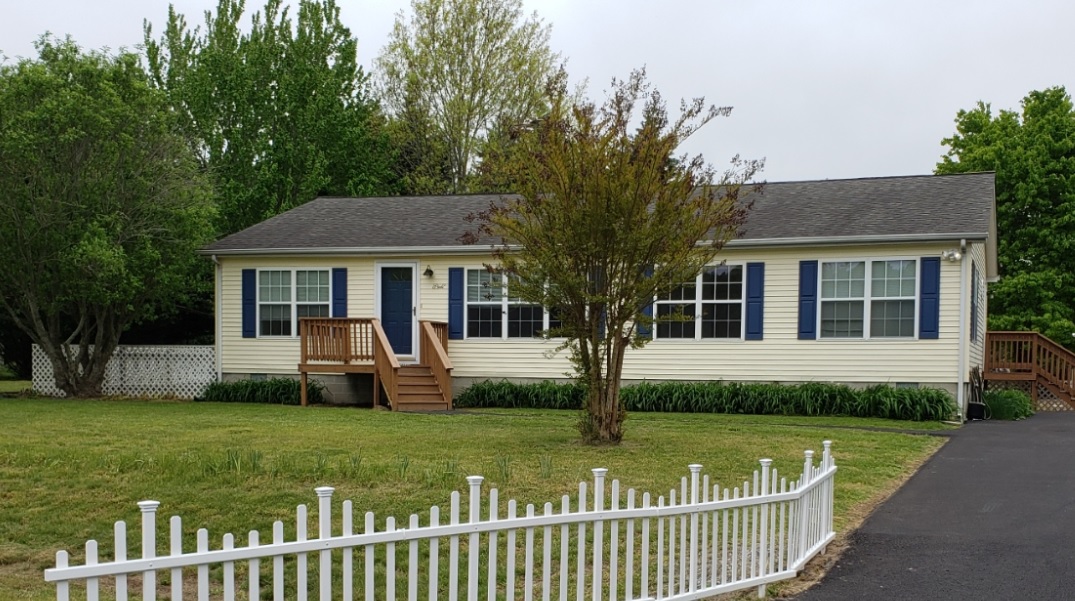 Announcing a new grandchild! Hazel was born the end of April, giving us two precious little granddaughters to go with those darling little grandsons we have. Ollie 2 1/2, Nick is 6 1/2, Lily 4 and Hazel is almost 7 months in this photo, taken on Thanksgiving.


~ ~ ~ ~ ~ 2021 ~ ~ ~ ~

What did we do in 2021... well mostly we tried to stay safe from covid and all it's variants. We're all boosted (except the two under 5) and continue to wear our masks and stay as safe as we can.

Other than that, Mike and Kelly moved into their new home, designed by Mike and built by his company and his own team of men. It's a lovely home and we're happy to have them as our backyard neighbors.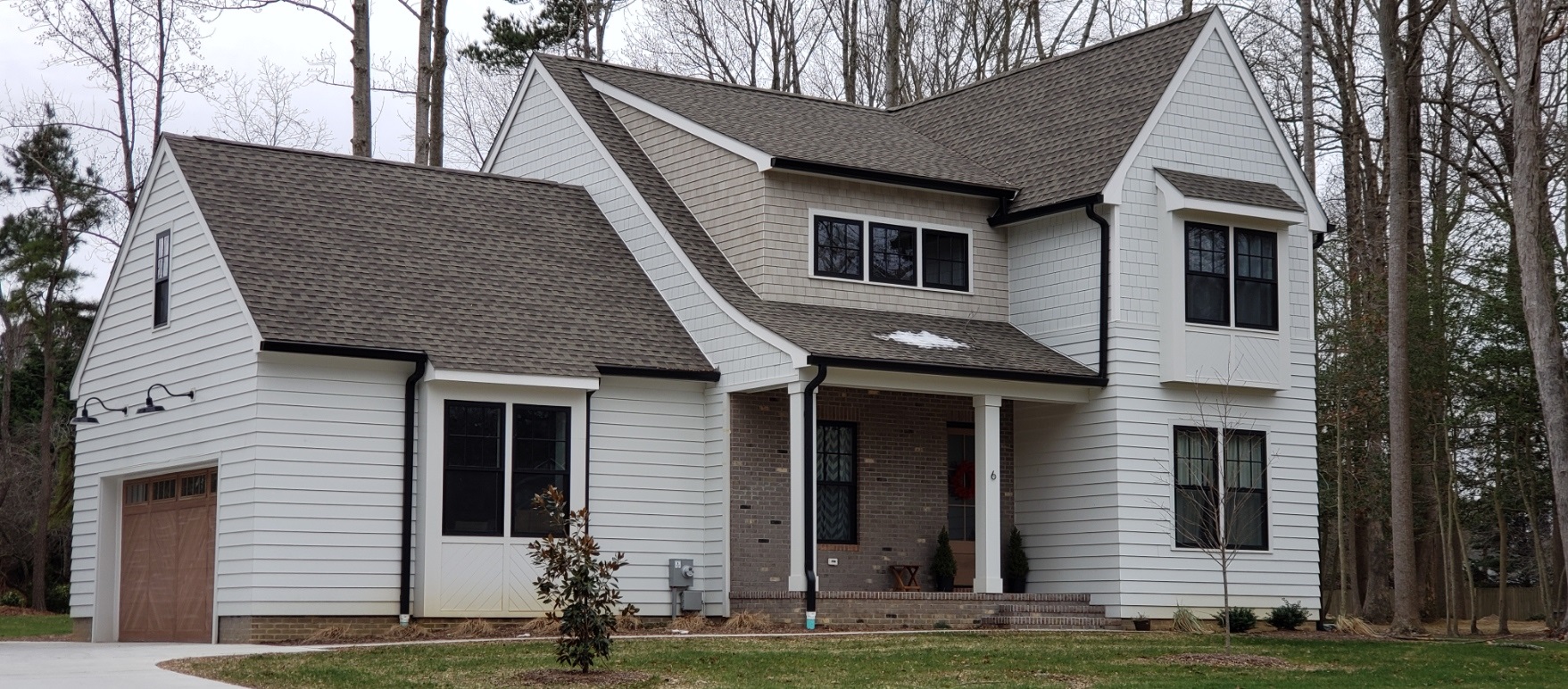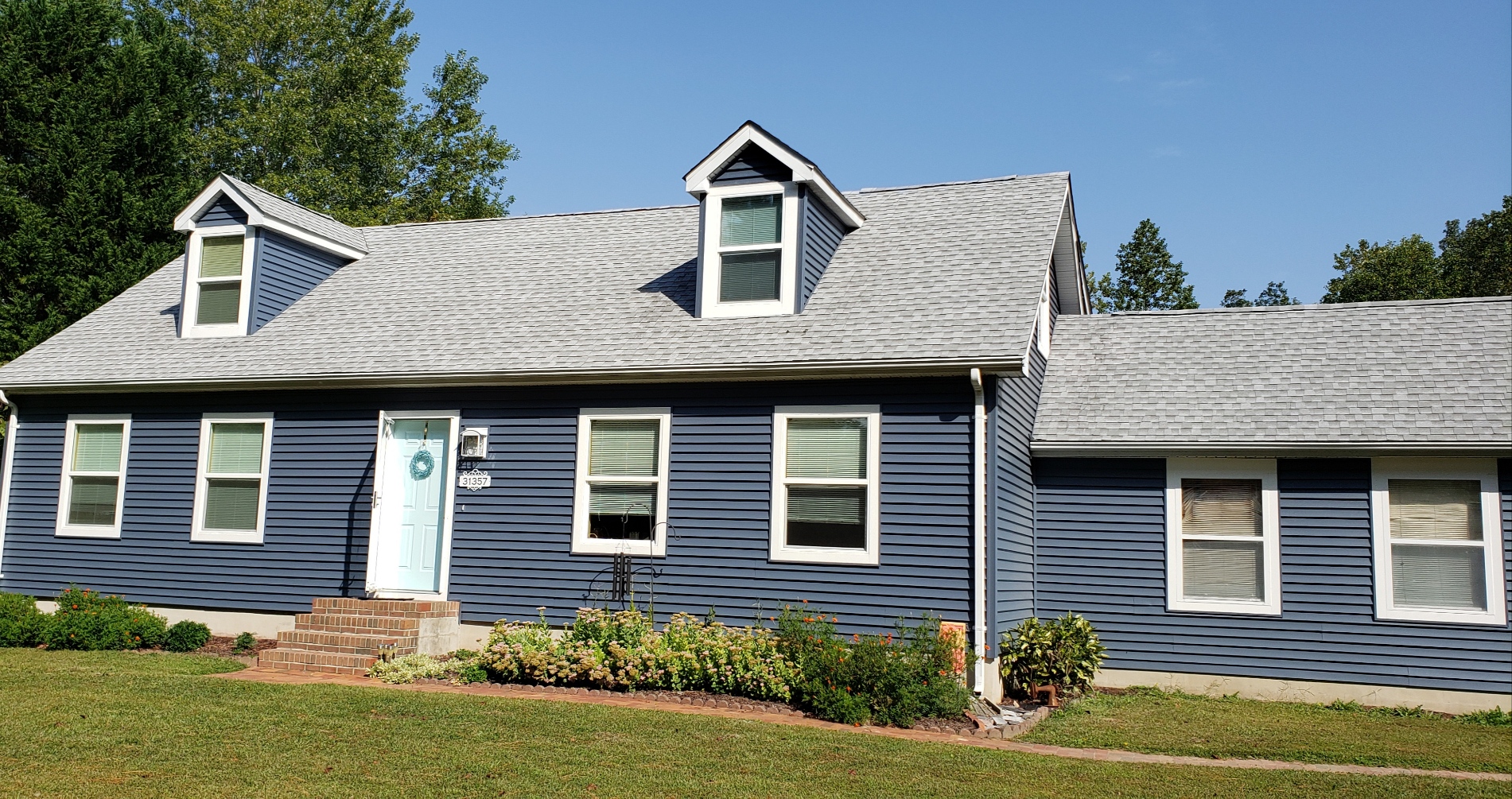 John and I had some home improvements done too, new roof, new windows, and new siding. Pretty much a whole new house on the outside, and inside a new HVAC. We're happy with the new look, and the updated HVAC too.

Jon, Steph and Lily are hoping to move down here sometime this year, as soon as we can find a home for the aquaculture in their basement. (Not as easy as it sounds unfortunately.)

As for all our darling little grandchildren… Nick (5) started kindergarten, and Ollie (1) is now in day-care three days a week and PopPop care every Monday. Lily (3) is in Daddy day-care, and can't wait to move to Lewes to be with all her cousins. AND we're happy to say Lily will have another girl cousin down here, Kelly is expecting a little girl in May.

~ ~ ~ ~ ~ 2020 ~ ~ ~ ~

&nbsp &nbsp &nbsp &nbsp John and Marge - Sadly I cancelled the 2020 retreats due to covid 19 and stayed at home from March 13 onward, waiting for the all clear. (Later in the year I cancelled 2021 since it didn't look like covid would allow it again. At the same time I decided to officially "retire", a heartbreaking decision for me. I will miss my quilting family much.

&nbsp &nbsp &nbsp &nbsp We celebrated our 50th wedding anniversary in June 2020 with a huge party of two - just us thanks to the pandemic. But we had a delightful time tramping through many many memories and enjoying each and everyone of them. A few days later we got a very precious gift, a new grandson. John worked in the yard a lot spring and summer, got a pacemaker for his birthday in July, and went right back to yard work as soon as the doc said he could..

&nbsp &nbsp &nbsp &nbsp Jon, Steph and Little Miss are living and working up in Wilmington. Michael, Kelly, Nick and baby Oliver are living and working in Lewes. Not enough time all together, especially since the coronavirus came around, but we Zoom and Duo as much as possible. And we here in Lewes meet socially safely, to stay healthy for everyone's sake.


| | | |
| --- | --- | --- |
| New Brother | &nbsp &nbsp &nbsp &nbsp | Family July 2020 |
Family Christmas 2019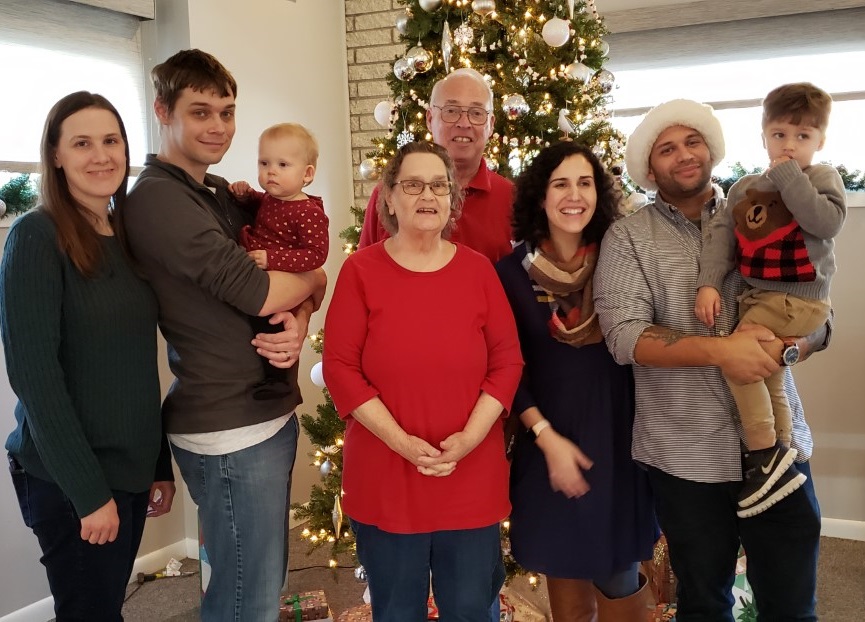 &nbsp &nbsp &nbsp &nbsp St Patrick's Day 2019 found our two Grands in the living room having a tickle fight... well as much of a "fight" as a 5 month old can have anyway. But she got the best of him, he's ticklish everywhere!




August 2014

Steph and Jon married finally. I love her dearly and couldn't wait for him to ask her!

Here's my favorite picture of the day, my children. My handsome sons have given me two beautiful daughters who I love as much as if I had raised them myself. Both boys have picked soul mates and John and I couldn't be happier!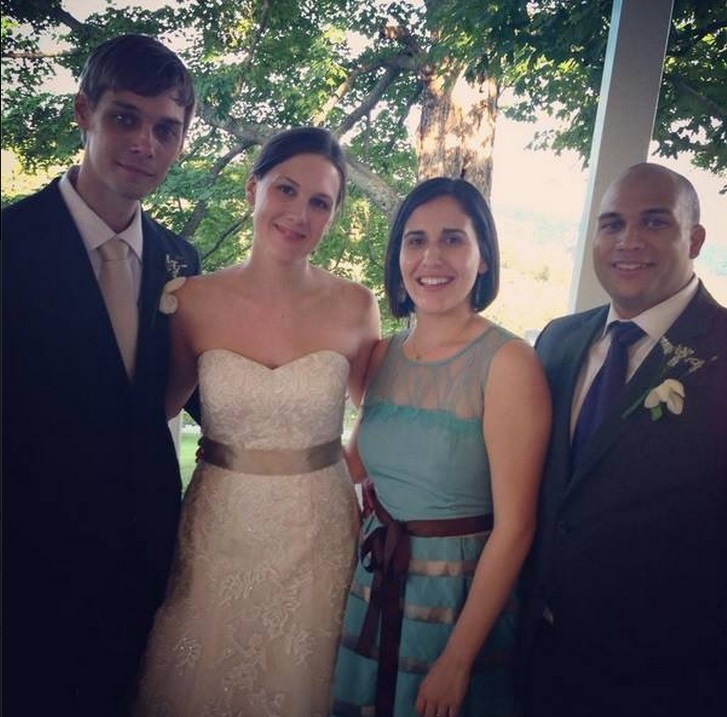 September 2011

Kelly and Mike marry their best friends

I first met Kelly on Mike's birthday his sophomore year at UD when he we took him out to dinner. She seemed nice. When I met her the second time I liked her more, and the third time, even more. I'm glad he decided he liked her as much as we did!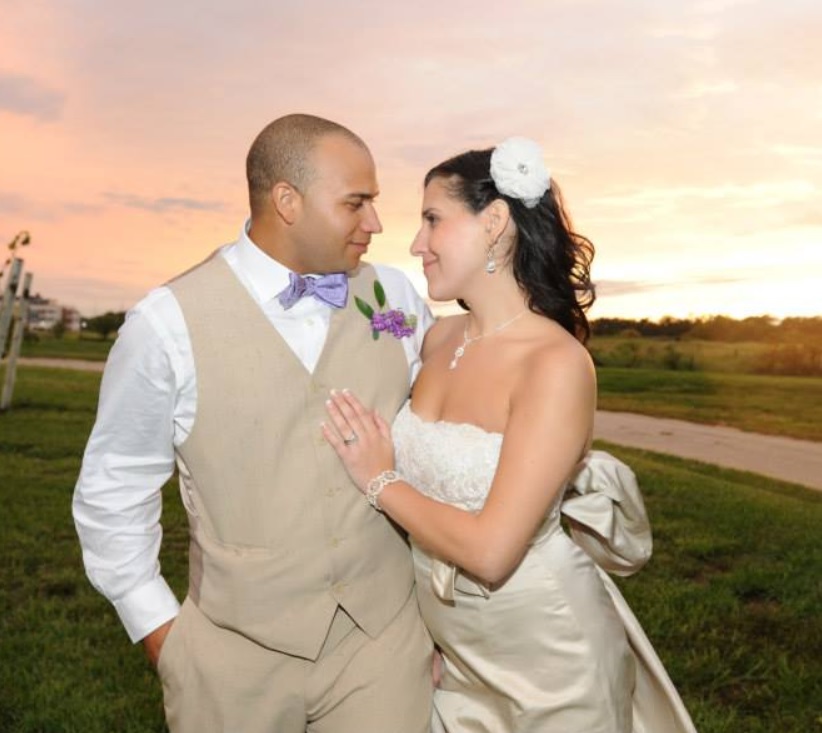 Family © Delaware Quilts June 2020
The content on these pages, including text and images are the sole property of the Delaware Quilts and may not be used or reproduced in any manner without consent. All Rights Reserved.

Updated December 19, 2022

|Home| Quilts| Blocks| Email|