Here's a little about my family.

&nbsp &nbsp &nbsp &nbsp John and Marge - Sadly I cancelled the 2020 retreats and stayed at home from March 13 onward, waiting for the all clear. (Later in the year I cancelled 2021 since it didn't look like covid would allow it again. At the same time I decided to officially "retire", a heartbreaking decision for me. I will miss my quilting family much.

&nbsp &nbsp &nbsp &nbsp We celebrated our 50th wedding anniversary in June 2020 with a huge party of two - just us thanks to the pandemic. But we had a delightful time tramping through many many memories and enjoying each and everyone of them. A few days later we got a very precious gift, a new grandson. John worked in the yard a lot spring and summer, got a pacemaker for his birthday in July, and went right back to yard work as soon as the doc said he could..

&nbsp &nbsp &nbsp &nbsp Jon, Steph and Little Miss are living and working up in Wilmington. Michael, Kelly, Nick and baby Oliver who joined the family the end of June are living and working in Lewes. Not enough time all together, especially since the coronavirus came around, but we Zoom and Duo as much as possible. And we here in Lewes meet socially safely, to stay healthy for everyone's sake.


| | | |
| --- | --- | --- |
| New Brother | &nbsp &nbsp &nbsp &nbsp | Family July 2020 |
Family Christmas 2019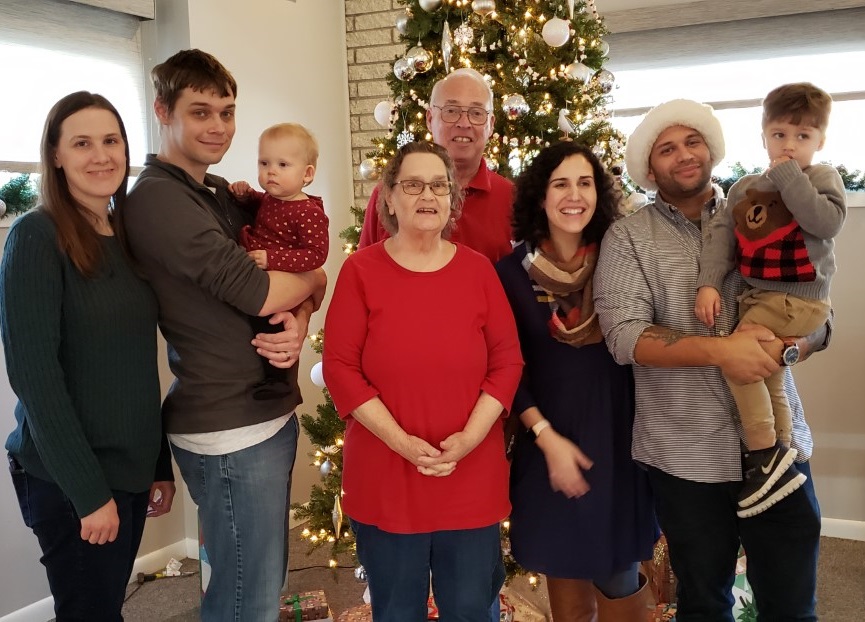 &nbsp &nbsp &nbsp &nbsp St Patrick's Day 2019 found our two Grands in the living room having a tickle fight... well as much of a "fight" as a 5 month old can have anyway. But she got the best of him, he's ticklish everywhere!




August 2014

Steph and Jon married finally. I love her dearly and couldn't wait for him to ask her!

Here's my favorite picture of the day, my children. My handsome sons have given me two beautiful daughters who I love as much as if I had raised them myself. Both boys have picked soul mates and John and I couldn't be happier!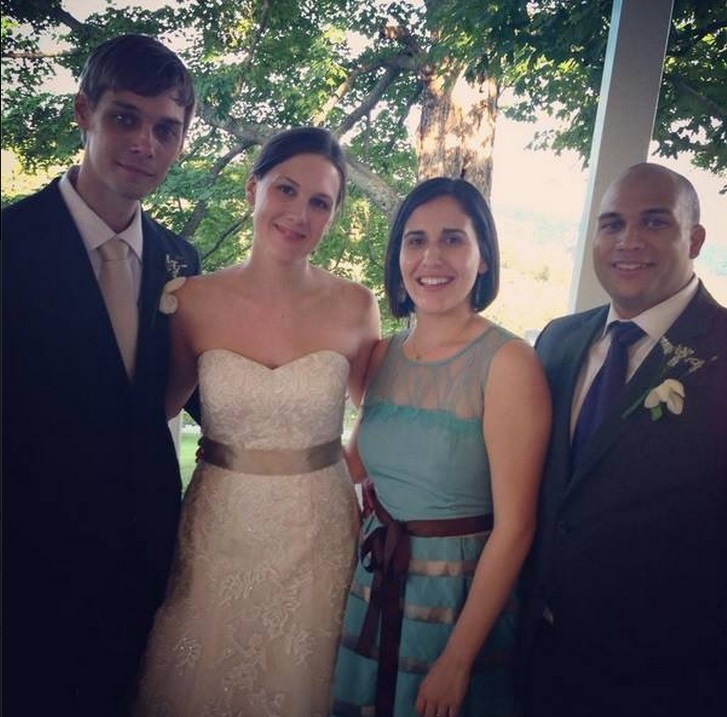 September 2011

Kelly and Mike marry their best friends

I first met Kelly on Mike's birthday his sophomore year at UD when he we took him out to dinner. She seemed nice. When I met her the second time I liked her more, and the third time, even more. I'm glad he decided he liked her as much as we did!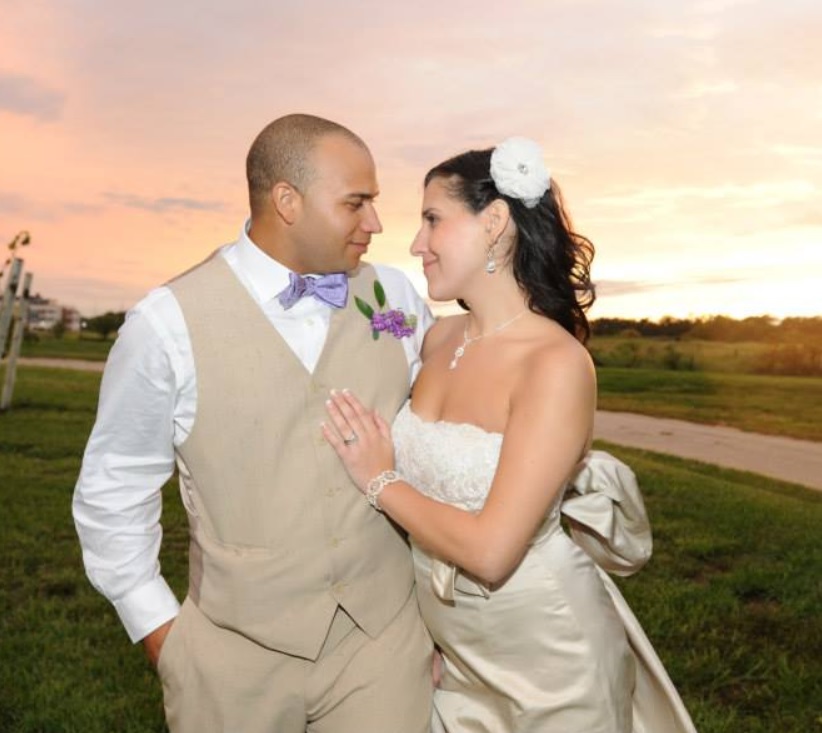 Family © Delaware Quilts June 2020
The content on these pages, including text and images are the sole property of the Delaware Quilts and may not be used or reproduced in any manner without consent. All Rights Reserved.

Updated February 2021

|Home| Quilts| Blocks| Retreat| Email|